Ready mix trailers that attach easily onto a hitch.
Spinning drum that keeps your concrete well mixed.
Concrete pricing includes a 2 hour rental.
Valid driver's license and insurance card.
2" ball for trailer hitch.
Full-size vehicle with at least 5,000lbs of towing capacity.
If not returned by agreed time, a late fee of $100 per hour will be charged until the trailer is returned. Any trailer not brought back by closing time will accrue an additional $200 fee.
$100 cleaning and disposal fee if the trailer has not been cleaned or has leftover product in it.
Customer is responsible for any charges due to loss or damage of the trailer.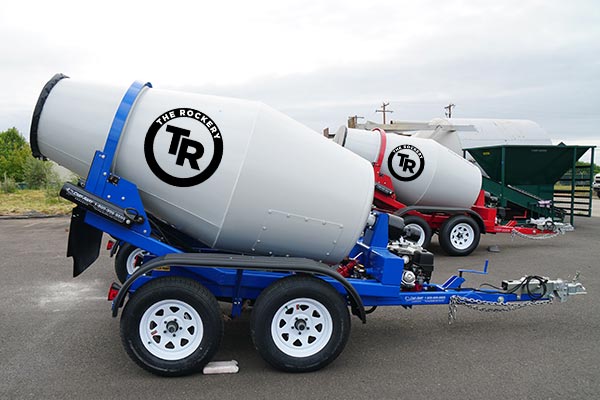 Call us at 360-666-6718 to reserve one of our U-Tow Concrete Trailers!
Concrete

Cubic Yards

1/2
3/4
1
3,000 PSI (5 Sack)
Fence Posts, Sidewalks and Patios
$175
$193
$210
4,000 PSI (6 Sack)
Driveways, Footings and Steps
$185
$208
$230
4,500 PSI (7 Sack)
Critical Footings and High Use Areas
$195
$233
$250